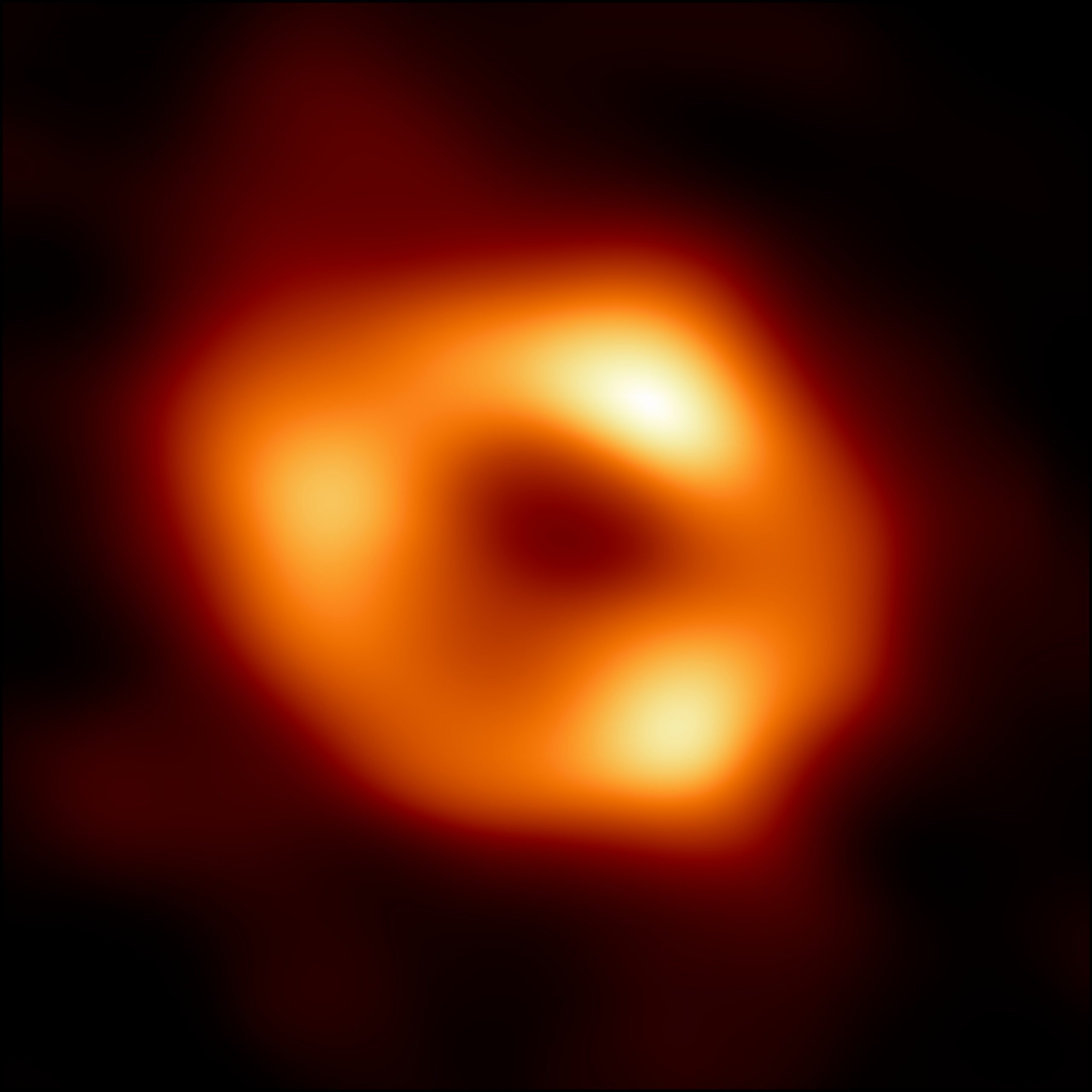 The image is a long-anticipated look at the massive object that sits at the very center of our galaxy.
Credit: Event Horizon Telescope
Astronomers have unveiled the first image of the supermassive black hole at the center of our own Milky Way galaxy. This result provides overwhelming evidence that the object is indeed a black hole and yields valuable clues about the workings of such giants, which are thought to reside at the center of most galaxies. The image was produced by the global research team, the Event HorizonTelescope (EHT) Collaboration, using observations from a worldwide network of radio telescopes.
An immersive experience flying through the cosmic clouds to the center of the Milky Way galaxy.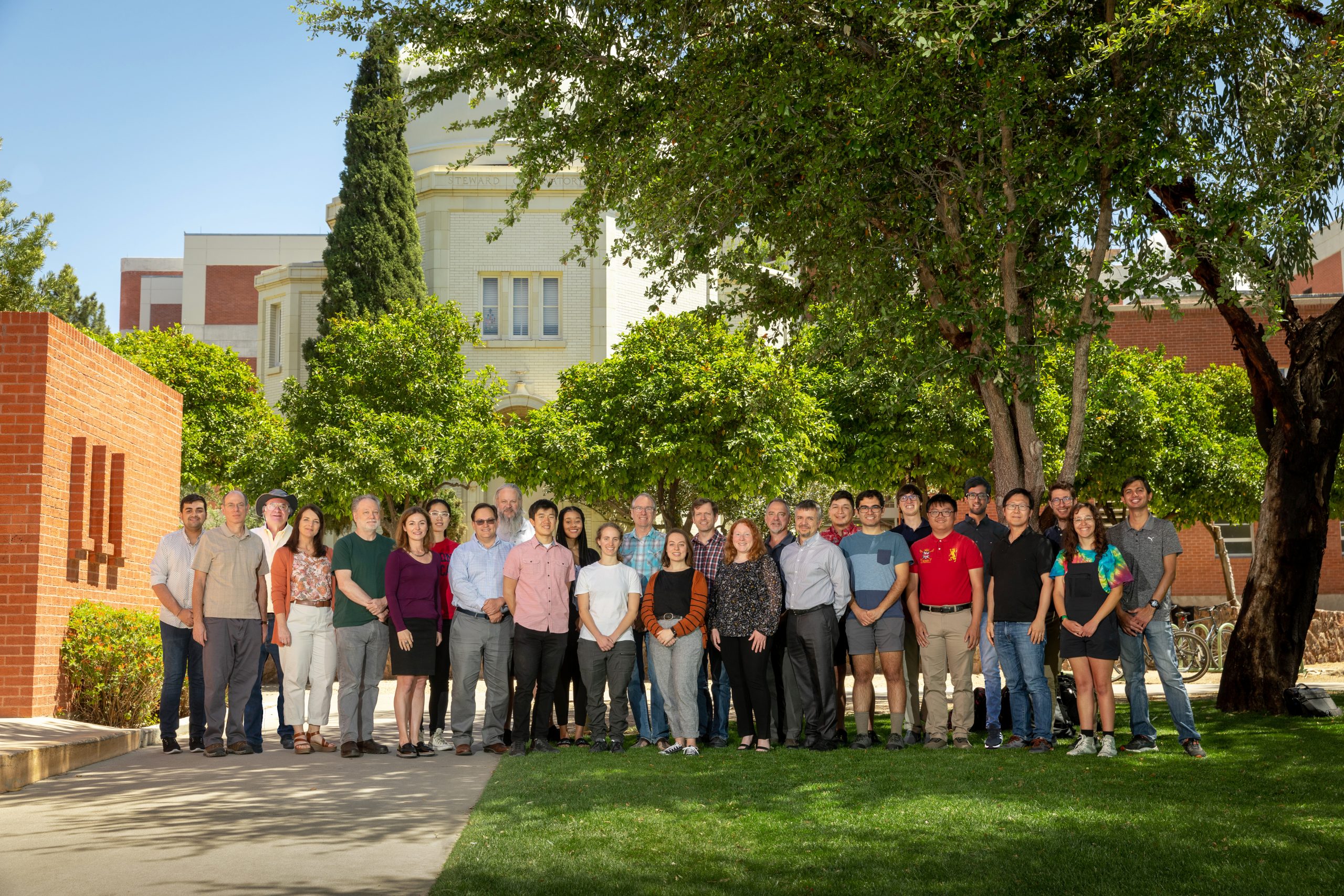 UArizona Black-hole and Radio Astronomy Experts Involved with the EHT
Left to Right: Shitij Seth, Gene Lauria, Tod Lauer, Rosie Johnson, Martin McColl, Feryal Ozel, Limeng Jiang, Buell Jannuzi, Michael Lambeth, Anthony Hsu, Kennedy Sleet, Soley Hyman, Davbid Forbes, Amy Lowitz, Dan Marrone, Alyson Ford, Remo Tilanus, Dimitrios Psaltis, Trent Tyler, Arash Roshanineshat, Sean Dougall, Tintin Nguyen, PHani Velicheti, Chi-kwan Chan, Bagriele Bozzola, Jasmin Washington, Kaushik Satapathy
This technique of linking radio dishes across the globe to create an Earth-sized interferometer, has been used to measure the size of the emission regions of the two supermassive black holes with the largest apparent event horizons: SgrA* at the center of the Milky Way and M87 in the center of the Virgo A galaxy.
Webinar: Science Behind Imaging Sgr A* (Aired: May 13, 2022)
Managing petabytes of data
The nine telescopes that formed the 2017 global array. In 2017, 5 nights of EHT observations have provided the data to image both the Sgr A* and the M87 black hole.
Why remote locations work for the EHT telescope array.
Comparing two black holes: M87 and Sgr A*
Here's why actual black holes don't resemble Hollywood's black holes.
Astrophysicists talk about what they do.